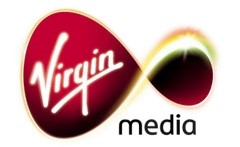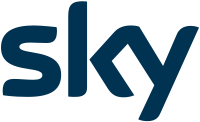 I've been following this for a while now, a few weeks ago Ofcom told Sky that they had to supply others with their premium sports channels at a reasonable wholesale rate. Incidentally the rates are £13.42 for Sky Sports 1, £13.34 for Sky Sports 2 or £19.07 for both the channels (No mention of Sky Sports 3 and 4).
BT Vision were the first to announce their loss making prices of £11.99 each for Sky Sports or £16.99 for both (12 month contract). Virgin Media who already carry the Sky "premium" channels today announced that they would offer the HD versions of the sky premium channels (including movies) for £7 a month per set top box.
Now, Virgin Media already had an agreement with Sky to carry their premium channels, the details of which are obviously a closely guarded secret so we don't know if VM are now paying less for the channels wholesale or not. What wasn't explicitly covered in the Ofcom document was the price of supplying the high definition versions of the channels, Ofcom instead included an "obligation for supply to be on a fair, reasonable and non-discriminatory basis", again no figures have been mentioned so we don't know if this is more or less than the £7 VM are charging.
I've been a Virgin Media customer for a long time, paying a £150 for a TV Drive HD box in 2006 when there was only BBC HD and ITV HD (which disappeared until its re-birth on the platform in 2010) and more recently an additional V+ box which was offered to me for the grand total of £49 for being such a lovely customer.
Now I appreciate the subtleties of advertising and how business can lead customers with clever adverts and small print, for example VM never including the cost of an almost mandatory land line in their prices, just one of the things that annoy me. Include it in the price you show me instead of me having to add it on, also don't make it more expensive for me to buy your services if I don't take your land line package. I don't use my land line, it's just cheaper for me to get it in the bundle and you hope that I'll make calls with it to make you a little extra revenue.
This morning I saw a comparison VM had put together showing that they were cheaper than Sky, for some reason I now can't find the page (maybe it was removed) but I thought I would throw some figures in the air, now I know Sky do ADSL and their stated Internet speeds are "up to" and I know that the customer is responsible for their own set top box with Sky, unlike with VM but here goes…
I've removed the two months free offer that VM are currently doing and please bear in mind I've already paid Virgin Media £199 for two HD boxes over the years and these prices include no loyalty discounts:
Virgin Media
Bundle (XL TV, XL Broadband, M Phone) £43/m
Sky Sports and Sky Movies Collection £27.50/m
Virgin Media Phone Line Rental £11.99/m
Additional Set-top Box £5.50/m
Sky HD Premium x 2 £14/m
Total: £101.99/m
This excludes the £49.00 V+ Set-up fee for the first box and £75 for the second V+ box. Also, there are VIP bundles from VM that include a land line calls package, but for the sake of comparing the TV and Broadband offerings from both companies I excluded this, it's slightly more expensive than £102/m anyway!
Sky
All Entertainment + Movies Pack + Sports Pack £48.50/m
HD Pack x 2 £20
Multiroom £10
Sky Talk Line Rental £11
Broadband Unlimited £7.50
Total: £97/m
This excludes the £199 cost of the second Sky+HD Box, also remember that Sky includes Sky Sports 3 and 4 in HD, ESPN is not included with Sky but it is with Virgin Media and that the upto 20MB Broadband speeds are dependent on where you live unlike with VM.