Today I sat down to configure a set of Apple iPads to connect to our institutional Wi-Fi network, we use eduroam based around a WPA2 setup.
For anyone who has already used Apple Configurator you'll know it's pretty straight forward. Enter a few network details, give it a certificate if needed, save and refresh your devices.
It didn't go as easy as that. I'd previously setup an Apple TV to connect to the network so I knew I could use Apple Configurator to do what I needed, I went about entering the network details, SSID, Security Type, Protocols and Trusts etc. But whenever I pushed the profiles to the devices they wouldn't connect to the wireless network.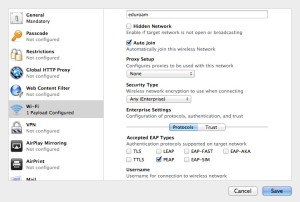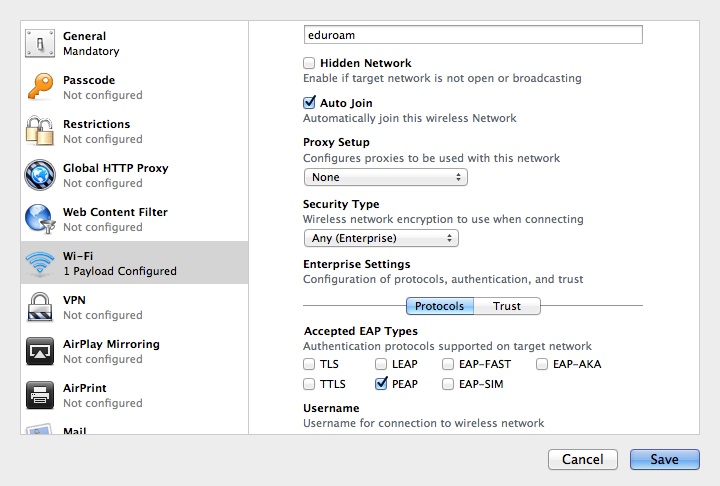 It all came down to the Security Type setting, although we use WPA2 Enterprise it didn't seem to like that option and only when (3 hours later) I tried Any (Enterprise) did it actually work.